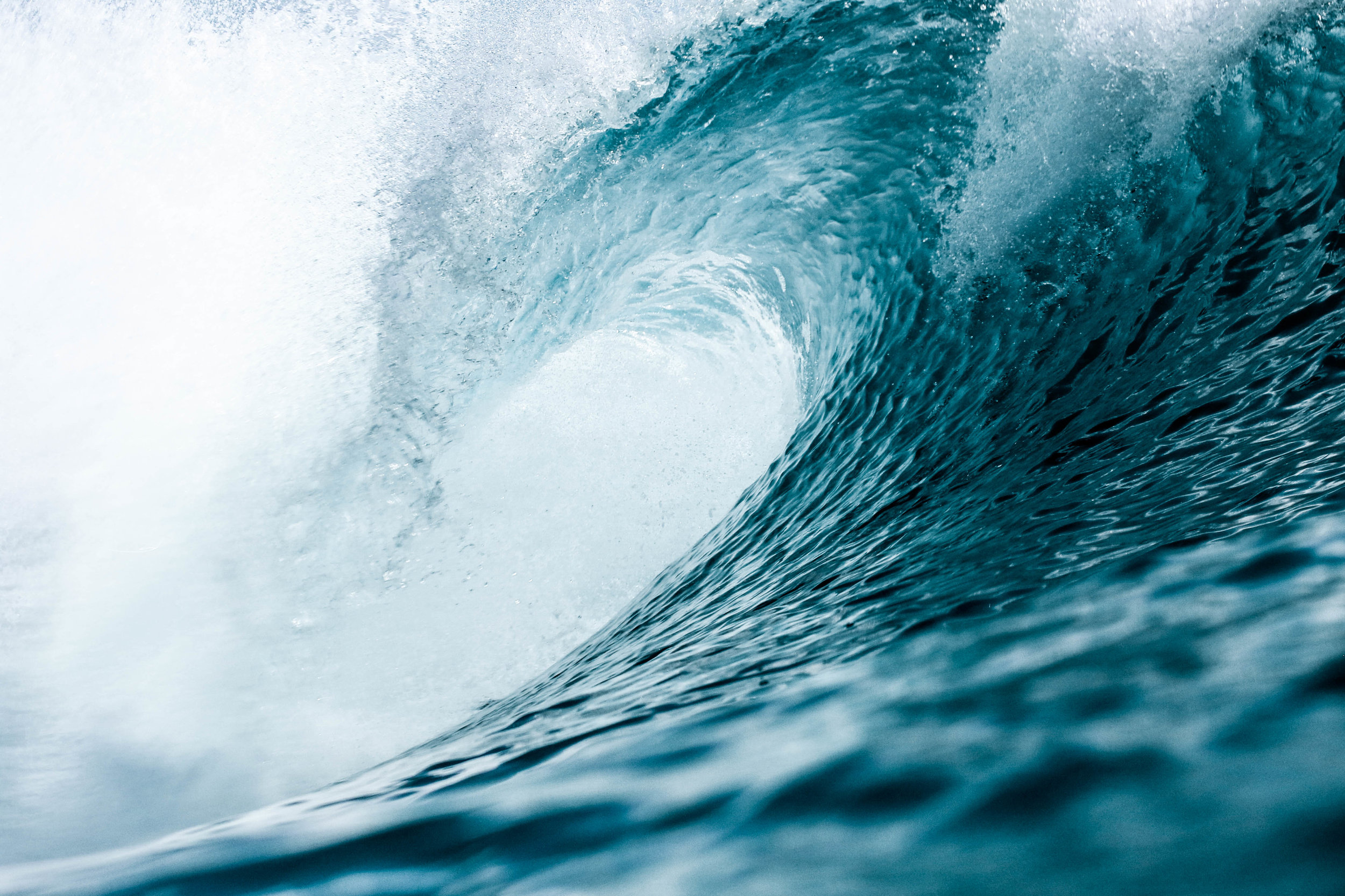 HOW AND WHY I DESIGNED ODYSSEY
My ODYSSEY collection was inspired by the ancient legend of 'the tears of heaven' and the beautiful landscape I imagined the story unfolding in.
This collection is quite complicated so I think it makes sense to set the scene first; imagine if you will that the neck of a person represents a mountain, their ears are therefore in the clouds and their chest is a bay. This is the scene which I have created my ODYSSEY collection in, where the earrings are the raindrop/tears of heaven, the necklace is a mountain stream that coalesces in a bay, where the oysters live and the ring captures the moment a tear of heaven disappears beneath the waves.
Now add in the polymorph of a calla lily form to all the pieces and you have the basis of the concept.
As I mentioned the earrings represent the tears of heaven and their form is derived from a raindrop that is influenced by the petals of a cally lily and the base of which is formed by the pearl. The edges are set with diamonds in a pattern that is reminiscent of moonlight dancing off the surface of the waves.
This moonlight diamond pattern continues along the upper part of the necklace which represents two rivers. These coalesce to form the calla lily petals taking its form style cues from rolling waves and a ballerina's pirouette. The lower part of the necklace is a dual form of a calla lily flower head and an oyster with a cortez pearl nestled safetly at its centre.
The final piece of the collection, the ring captures the moment the tear of heaven passes beneath the waves with a suspended pearl setting. The ring design is also informed by the curling waves and the arcing curves of the calla lily petals. It also features the moonlight diamond pattern.
This collection is a story within a story and it was quite a challenge to draw and create. It won Jo a Silver award (in addition to the Gold award she won for one of her own pieces) for the standard and complexity of the polishing and finishing at the Goldsmith Design Council awards in 2016.
It is created in Fairmined certified 18ct white gold from the Aurelsa project in Peru, diamonds from the Argle mine in Australia and cortez pearls from the bay of Cortez in Mexico.